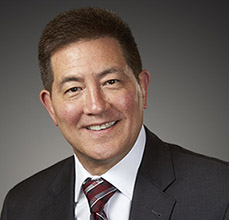 Since the fall of 2009, Colonel (retired) Adams has served as a research project leader at the Institute for Defense Analyses (IDA), a non-profit, federally funded research and development center for the Department of Defense. In this role, he leads or participates in research tasks for the senior Department of Defense leadership on a variety of subjects including: Force structure; Global force management; Active and reserve component mix; Self-selection for deployment and mobilization; Military and civilian manpower; Readiness; Compensation; Interagency operations; Irregular warfare, and Language, regional expertise, and cultural acuity. He has also a conducted government-wide human resource research in support of the White House Office of Science and Technology Policy.
Immediately prior to joining IDA, he served as a deputy director/senior defense readiness analyst in the Office of the Under Secretary of Defense for Personnel and Readiness (P&R), and chief of staff for P&R presidential transition activities. Coming from a multi-generational family of combat veterans, Colonel Adams served a total of 25 years in the Army. Additionally, his son is currently finishing his second command as a captain. During his years of government service, Colonel Adams also served as: Deputy Director for Analysis, Chief of Joint Modeling and Simulations, and Senior Military Operations Research Analyst for NORAD/USNORTHCOM; Chief, Training and Readiness, Manpower and Force Program Analysis, Army Program Analysis and Evaluation Division; Combat arms officer in airborne, mechanized, and special operations forces organizations.
Colonel Adams is a graduate of the United States Military Academy with a degree in engineering management. He holds graduate degrees in mathematical and computer sciences from the Colorado School of Mines and in strategic studies from the United States Army War College. He also holds graduate certificates in Legislative Affairs from Georgetown University, in Homeland Defense and Security from the University of Colorado, and is a National Security Fellow from the Maxwell School at Syracuse University. His doctoral studies are in operations analysis, leadership, and organizational change from the University of Colorado. Colonel Adams also serves on the board of directors of the Military Operations Research Society where he recently served as the President.