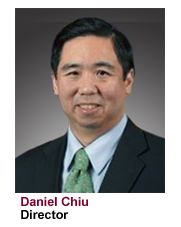 The Joint Advanced Warfighting Division (JAWD) focuses on the needs of the joint force commander and, in particular, the future joint force commander. To meet those needs, JAWD researchers are transitioning from traditional support for the war to support for the new overarching concept for joint operations called for in the January 2012 defense strategic guidance and the September 2012 Capstone Concept for Joint Operations. Specifically, the division is engaged in the following:
Linking new concepts and new technologies to a military context.
Moving from concept to reality in the military environment.
Exploring military options through structured analysis.
JAWD's extensive support to warfighters also uniquely positions it to provide analytic support to post-war programmatic decisions. As DoD reviews capabilities, JAWD provides an independent analytic review of the capabilities built during the war and which ones to maintain to support the joint concept.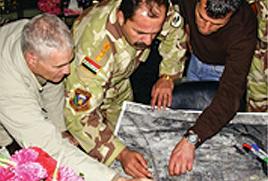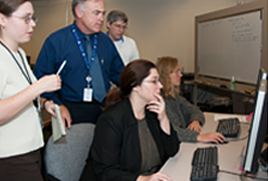 JAWD researchers' exceptional blend of technical, analytic, and operational skills provide sponsors rigorous and structured analysis to explore military uses and the links between a new concept or technology and a military context and use (i.e., force and technology combinations specific to objectives and regions). Nearly 97 percent of the staff hold advanced degrees, more than a third of which are at the doctorate level. Our researchers come from varied academic backgrounds – fully half from the fields of economics and the social and political sciences; the rest hold degrees in the hard sciences, engineering, math, operations research, and computer sciences.
As JAWD continues to evolve, its researchers, grounded in science and military arts, must think broadly to find creative ways to reach military objectives.
Additional Publications:
Project 1946
Kevin M. Woods, William Murray, Thomas Holaday, IDA Document D-3530, December 2007