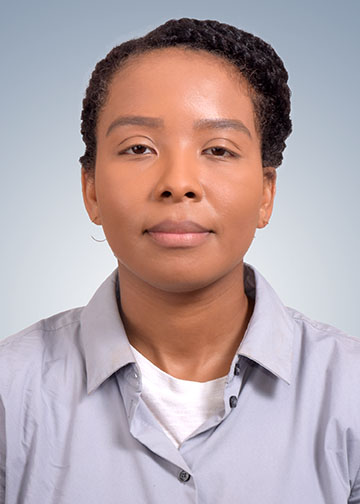 ---
Jennifer Cherry is the winner of the 2020 President's Award for Excellence. This award recognizes superior performance by a non-exempt staff member who contributes significantly to IDA's success.
Jennifer joined the Personnel Security (PERSEC) team in 2019 with 7 years of experience and deep knowledge of security regulations, policies, and procedures across the Department of Defense (DoD) and the Intelligence Community. She quickly became known for providing quality service. She adapted well to working independently as well as in collaboration with her IDA team members, researchers, and executive leadership. Last year, her contributions stood out as she helped solve an urgent challenge for IDA. Hundreds of staff had Common Access Cards (CACs) that needed to be renewed by the end of 2020. The renewal process is always difficult because so many CACs expire in a short amount of time, but the 2020 renewals were made more so by the COVID pandemic. These renewals were needed at a time when the DoD was limiting access and escort privileges to its Mark Center building and canceling appointments at the Pentagon.
Jennifer stepped up to implement a structured process so that applicants could easily understand where they stood in the process—from completing the application to receiving their CAC. This required long hours of creating status spreadsheets, Visitor Access Requests, email distributions for applicant communication, badge memos for Pentagon and Mark Center building accesses, coordination with division and directorate points of contact on expectations for their staff, and general communication to all IDA staff.
As the PERSEC team leader, Jennifer created the environment that led to the team's success in processing more than 420 CAC renewals by December 30, 2020. Jennifer's leadership, creativity, and dedication greatly benefited IDA and our sponsors.