Our Research Staff
IDA researchers – 90 percent of whom have advanced degrees – answer tough, urgent scientific and technical questions needed for important policy decisions.
At IDA, our focus is on hiring a diverse range of experienced professionals, new graduates, skilled technicians and military veterans in assembling a team reflective of the work we do. We look for talented individuals with undergraduate and graduate degrees, including PhDs who are interested in working on some of the most challenging projects. Regardless of where you are in in your career, the experience you have will enhance the full spectrum of talents we bring to bear on the work for our sponsors.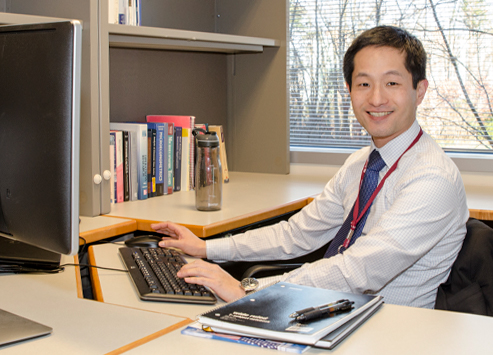 Government sponsors ask IDA's help in understanding exceptionally varied problems. For each project, research teams possessing the precisely necessary scientific and technical skills – and representing disparate life experiences – are assembled from across the Institute's divisions. IDA's flat organization and culture of internal collaboration allow researchers to easily and collegially interact with each other and the Institute's leaders.
Since 1956, senior officials in the federal government have turned to IDA for its –
Deep expertise spanning most engineering disciplines and the physical, biological, and social sciences
Strict avoidance of personal and institutional conflicts of interest
Exceptional objectivity
Reliable discretion
Superior rigor in review of research
Profound understanding of the national security environment and its long-term requirements
Highly disciplined cost management
Substantial research of ongoing operations
Workforce exceedingly motivated to assist government decision-making
Support to the Research Mission
Skilled professionals are integral to IDA's success.
IDA continues to be built on the belief that employees are our greatest asset and each person plays a critical role in accomplishing our mission. At IDA, high quality research relies on a dedicated and exceptionally skilled team of professionals with a variety of talents and backgrounds – from editors to computer programmers, from accountants to human resource professionals, and from information assurance specialists to research librarians -- everyone at IDA is focused on creating an environment in which quality research flourishes.