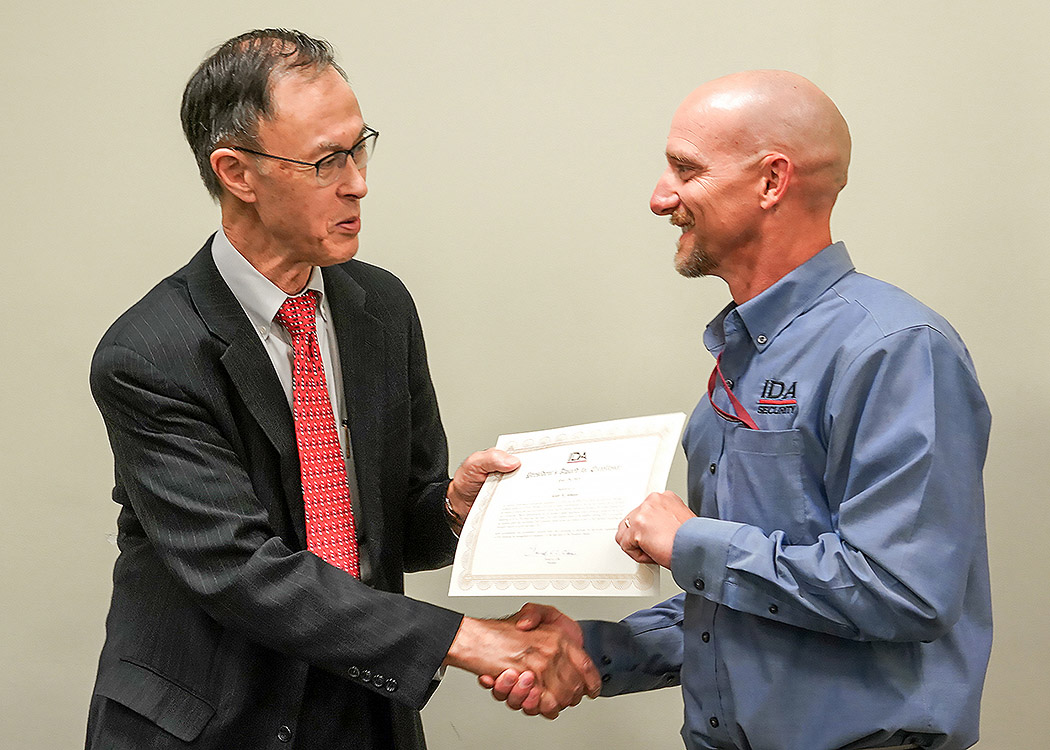 2018 President's Award for Excellence
---
Keith Johnson is the winner of the 2018 President's Award for Excellence.
IDA President's Award for Excellence recognizes superior performance by a nonexempt staff member that contributes significantly to IDA's success.
Keith joined IDA after an Air Force career whose concluding assignments focused on security responsibilities. Keith used the talents he developed in the Air Force to rescue our Common Access Card holders from the "snafu" you will all recall.
That snafu was triggered by the late extension of our contract. Almost all of IDA's 700-plus CACs were due to expire simultaneously with the end of the contract—and at a time of the year when CAC renewals for government employees peak. But the extension delay had precluded our submitting the CACs for renewal until just a few weeks before the expiration deadline! The result threatened our ability to accomplish our mission, given that encryption, DoD computer system access, and physical access to DoD facilities (including the Pentagon) require an active and valid CAC.
Keith led the Personnel Security Team to success in processing our CAC replacements—with most renewed ahead of the September 30 deadline. He developed the process that enabled that success, and personally ensured that each staff member's record had the detailed information necessary for the particular CAC authorities that staff member sought. He worked tirelessly with our Contracting Officer's Representative on the "digital paperwork" necessary to the CAC requisition, which ultimately produced the success benefiting all of us.
Keith accomplished this extraordinary outcome while also continuing to discharge his "normal" responsibilities at IDA involving the management of clearances, in the best spirit of the President's Award.