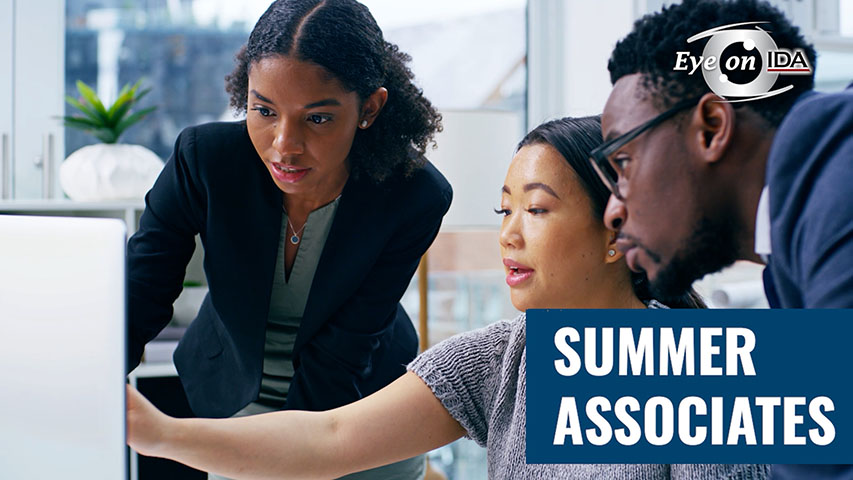 At IDA, you will collaborate with incredible research and business professionals in teams that include individuals from multiple disciplines, differing backgrounds and varying levels of experience. You have the opportunity to team up with highly talented individuals who are often at the top in their fields.
Recent college graduates as well as PhDs are afforded the opportunity to work side by side with senior researchers on current projects assisting in fact finding, developing analyses and shaping findings and recommendations. You will play a significant part in IDA's overall team effort to solving difficult and complex problems. Hear first-hand from several summer associates about their experiences and the work they were involved with at IDA.
Perks for Recent Graduates
If you are employed by a nonprofit organization such as IDA, you may be able to receive loan forgiveness under the Public Service Loan Forgiveness (PSLF) Program. This program forgives the remaining balance on your Direct Loans after you have made 120 monthly payments (10 years) under a qualifying repayment plan while working full-time for a qualifying employer. Because IDA is a nonprofit organization that is tax-exempt under section 501 (c) (3), you may be eligible for PSLF. Additional information on this program can be found at studentaid.ed.gov.