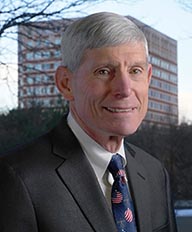 At IDA we behave ethically, first and foremost because it is the right thing to do. In addition, because our value—indeed, our very existence—is dependent on the acceptance of IDA's research findings by our sponsors and the research and academic community at large, it is vital that our work is not biased by even the smallest conflicting interest. Credibility is hardearned and easily lost.
We created the IDA Code of Business Ethics and Conduct to help each of us reinforce IDA's role as our sponsors' trusted partner. It is important to note that while some of the instructions you will read here are imposed by law, most are guidelines we established ourselves. They reflect an internal ethos we take very seriously.
The purpose of these principles is not to find fault, but rather to protect both IDA and you when you find yourself in an ethically questionable situation. My general advice: become familiar with the principles outlined here, and if you are considering doing something, or being asked to do something, that does not "feel right," you should refer to this guide or speak with your supervisor.
IDA has no more precious resource than its reputation, our stock in trade. Each of us—trustees, employees, consultants, and those detailed or assigned from the Government—has an obligation to avoid not just wrongdoing, but also the impression of impropriety. The information provided here will help you do the right thing.
IDA Code of Conduct Reporting Form (CRF)(Open external link)(Open external link)
Norton A. Schwartz
President, IDA