Linda Urrutia-Varhall Named to the Inaugural Defense Advisory Committee on Diversity and Inclusion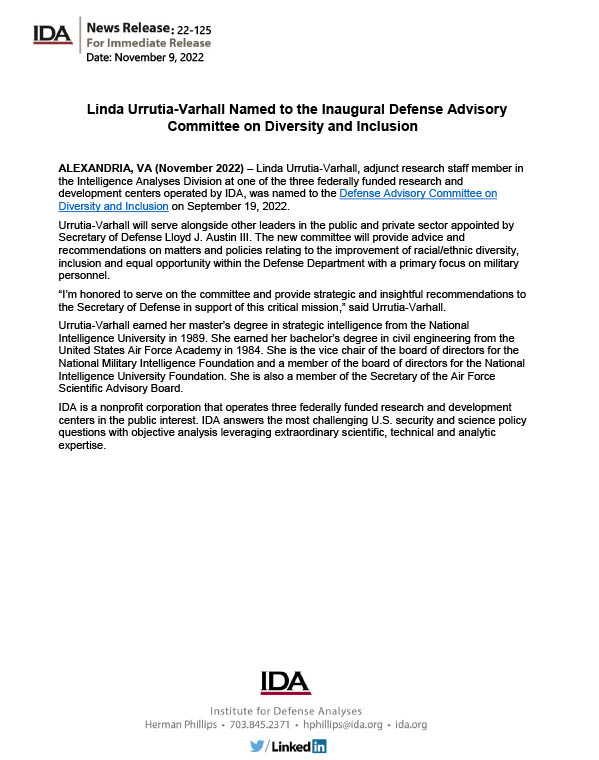 ALEXANDRIA, VA (November 2022) – Linda Urrutia-Varhall, adjunct research staff member in the Intelligence Analyses Division at one of the three federally funded research and development centers operated by IDA, was named to the Defense Advisory Committee on Diversity and Inclusion on September 19, 2022.

Urrutia-Varhall will serve alongside other leaders in the public and private sector appointed by Secretary of Defense Lloyd J. Austin III. The new committee will provide advice and recommendations on matters and policies relating to the improvement of racial/ethnic diversity, inclusion and equal opportunity within the Defense Department with a primary focus on military personnel.

"I'm honored to serve on the committee and provide strategic and insightful recommendations to the Secretary of Defense in support of this critical mission," said Urrutia-Varhall.