Jessica Stewart Begins Role as Director of IDA's Strategy, Forces and Resources Division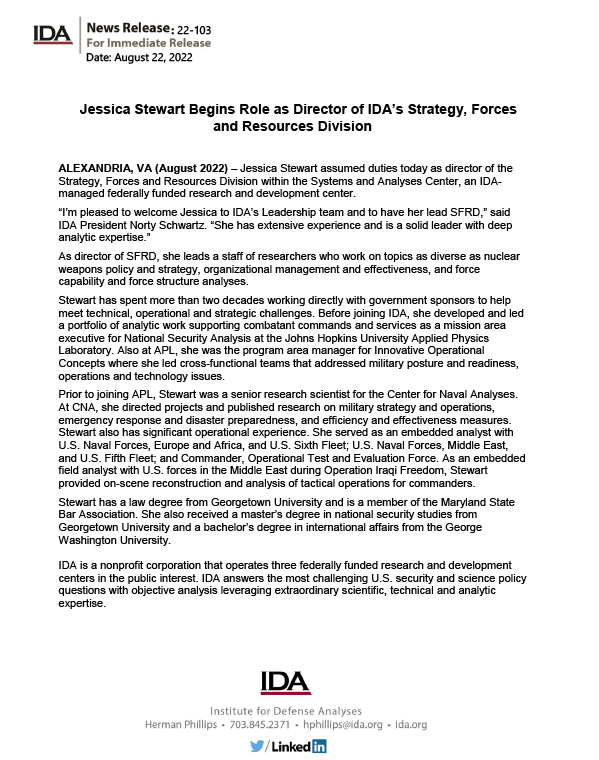 Jessica Stewart assumed duties today as director of the Strategy, Forces and Resources Division within the Systems and Analyses Center, an IDA-managed federally funded research and development center.

"I'm pleased to welcome Jessica to IDA's Leadership team and to have her lead SFRD," said IDA President Norty Schwartz. "She has extensive experience and is a solid leader with deep analytic expertise."

As director of SFRD, she leads a staff of researchers who work on topics as diverse as nuclear weapons policy and strategy, organizational management and effectiveness, and force capability and force structure analyses.