Laura Baldwin to Join IDA as Vice President, Research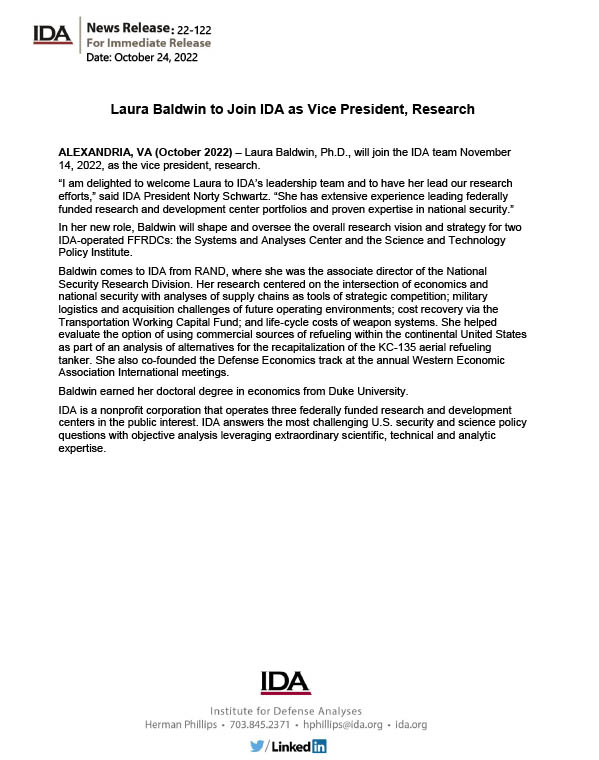 ALEXANDRIA, VA (October 2022) – Laura Baldwin, Ph.D., will join the IDA team November 14, 2022, as the vice president, research.

"I am delighted to welcome Laura to IDA's leadership team and to have her lead our research efforts," said IDA President Norty Schwartz. "She has extensive experience leading federally funded research and development center portfolios and proven expertise in national security."

In her new role, Baldwin will shape and oversee the overall research vision and strategy for two IDA-operated FFRDCs: the Systems and Analyses Center and the Science and Technology Policy Institute.