John K. Warden Honored for Contributions During IDA Fellowship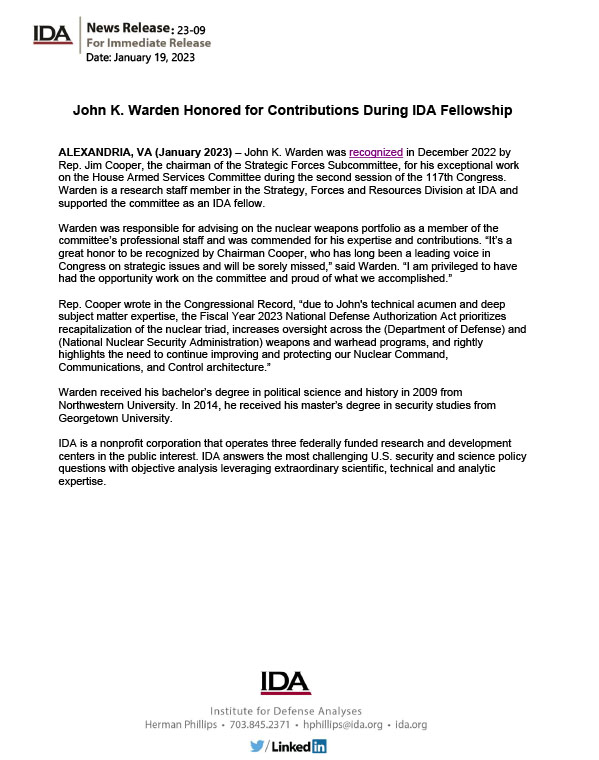 ALEXANDRIA, VA (January 2023) – John K. Warden was recognized in December 2022 by Rep. Jim Cooper, the chairman of the Strategic Forces Subcommittee, for his exceptional work on the House Armed Services Committee during the second session of the 117th Congress. Warden is a research staff member in the Strategy, Forces and Resources Division at IDA and supported the committee as an IDA fellow.
Warden was responsible for advising on the nuclear weapons portfolio as a member of the committee's professional staff and was commended for his expertise and contributions.
"It's a great honor to be recognized by Chairman Cooper, who has long been a leading voice in Congress on strategic issues and will be sorely missed," said Warden. "I am privileged to have had the opportunity work on the committee and proud of what we accomplished."