IDA Ideas (Podcast Transcript) – Orbital Debris: Policy Implications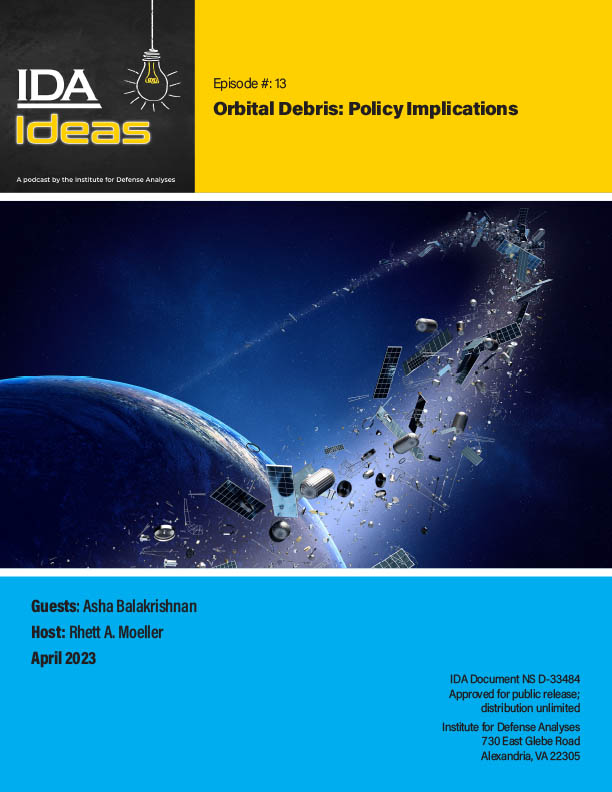 In this episode of the podcast IDA Ideas, host Rhett Moeller speaks to Assistant Director at IDA's Science and Technology Policy Institute (STPI) Asha Balakrishnan about the challenges orbital debris poses and how to respond to them in the policy arena.

IDA has supported nearly 20 years of sponsored and independent research into the effects of orbital debris, a concern which has intensified in recent years due to the phenomenal growth of satellite constellations in low Earth orbit (LEO), and the Defense Department's expected use of such constellations for national defense. Much of IDA's contributions over the years have centered on predicting the risks of spacecraft mission loss due to orbital debris impact, for both debris created promptly by satellite collisions or antisatellite tests, and over the longer term, as the background orbital debris population continues to grow.