IDA Arrives in Potomac Yard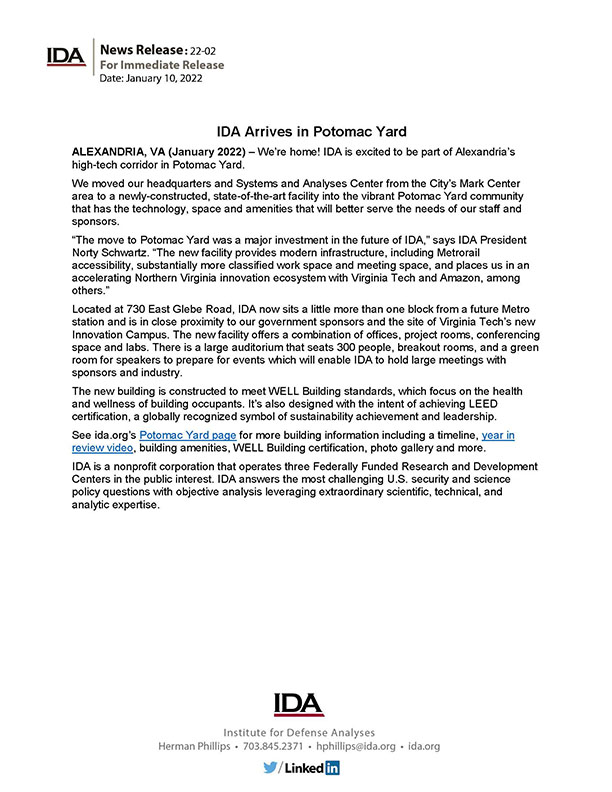 We're home! IDA is excited to be part of Alexandria's high-tech corridor in Potomac Yard.

We moved our headquarters and Systems and Analyses Center from the City's Mark Center area to a newly-constructed, state-of-the-art facility into the vibrant Potomac Yard community that has the technology, space and amenities that will better serve the needs of our staff and sponsors.