IDA Africa Watch Newsletter Vol 21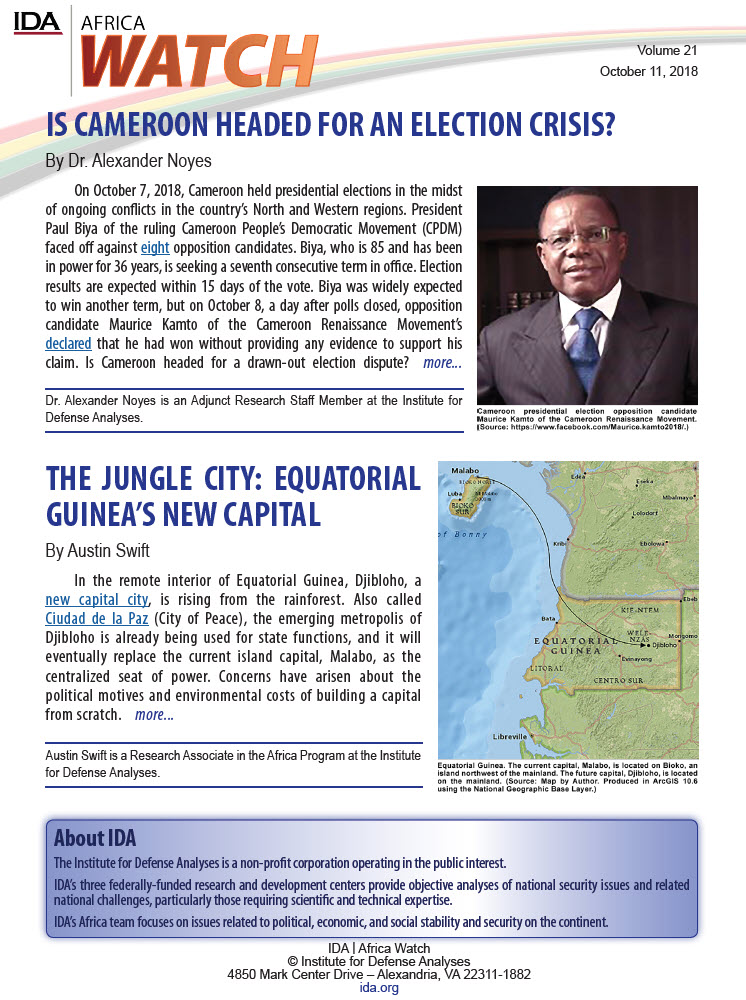 Volume 21, December 11, 2018

Fisheries Crisis: The Case of Senegal and Mauritania
Unveiling the Evolving Face of Terror: Will ISIS Mobilize Female Jihadis in Africa?
Volume 21, November 29, 2018

Central Mali: Can Instability be Contained?
Volume 21, November 15, 2018

DRC's 2018 Elections: Can Violence be Averted?
Terrorism in Burkina Faso: The New Normal?
Volume 21, November 1, 2018

Niger: The Golden Desert
Comoros—A Troubled Archipelago
Angolan Diamonds—The Challenges of Resource Reform
Volume 21, October 18, 2018

African Debt—A Growing Problem?
Smoking in Africa: The Final Frontier
Volume 21, October 11, 2018

Is Cameroon Headed for an Election Crisis?
The Jungle City: Equatorial Guinea's New Capital