V. Bram Lillard, Division Director
---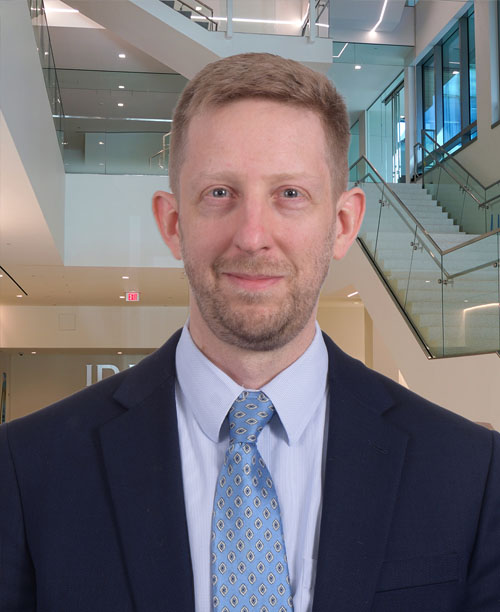 V. Bram Lillard
assumed the role of director of the
Operational Evaluation Division (OED)
in early 2022. In this position, Bram provides strategic leadership, project oversight, and direction for the division's research program, which primarily supports the Director, Operational Test and Evaluation (DOT&E) within the Office of the Secretary of Defense. He also oversees OED's contributions to strategic studies, weapon system sustainment analyses, and cybersecurity evaluations for DOD and anti-terrorism technology evaluations for the Department of Homeland Security.
Bram joined IDA in 2004 as a member of the research staff. In 2013-14, he was the acting science advisor to DOT&E. He then served as OED's assistant director in 2014-21, ascending to deputy director in late 2021.
Prior to his current position, Bram was embedded in the Pentagon where he led IDA's analytical support to the Cost Assessment and Program Evaluation office within the Office of the Secretary of Defense. He previously led OED's Naval Warfare Group in support of DOT&E. In his early years at IDA, Bram was the submarine warfare project lead for DOT&E programs. He is an expert in quantitative data analysis methods, test design, naval warfare systems and operations and sustainment analyses for Defense Department weapon systems.
Bram has both a doctorate and a master's degree in physics from the University of Maryland. He earned his bachelor's degree in physics and mathematics from State University of New York at Geneseo. Bram is also a graduate of the Harvard Kennedy School's Senior Executives in National and International Security program, and he was awarded IDA's prestigious Goodpaster Award for Excellence in Research in 2017.
View full bio
.
Matthew Avery, Assistant Director
---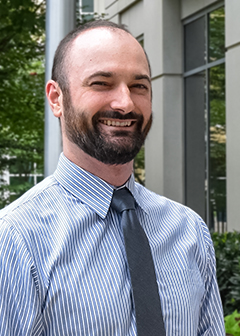 Matthew Avery is an OED Assistant Director and part of OED's Sustainment group. He represents OED on IDA's Data Governance Council and acts as the Deputy to IDA's Director of Data Strategy and Chief Data Officer, helping craft data-related strategy and policy.
Matthew spearheads a Sustainment group effort to develop an end-to-end model to identify ways to improve mission-capable rates for the CV-22 fleet. Prior to joining Sustainment, Matthew was on the Test Science team. As the Test Science Data Management lead, he helped develop analytical methods and tools for operational test and evaluation. He also led OED's project on operational test and evaluation of Army and Marine Corps unmanned aircraft systems. In 2018-19 Matthew served as an embedded analyst in the Pentagon's Office of Cost Assessment and Program Evaluation, where among other projects he built state-space models in support of the Space Control Strategic Portfolio Review.
Matthew earned his PhD in Statistics from North Carolina State University in 2012, his MS in Statistics from North Carolina State in 2009, and a BA from New College of Florida in 2006. He is a member of the American Statistical Association.
Dr. Emily Heuring, Assistant Director
---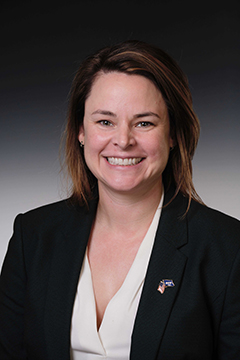 Dr. Emily Heuring is an OED Assistant Director. Emily joined IDA to support operational testing of chemical and biological defense systems. More recently, she provided expert support to the Department of Defense (DOD) on the COVID-19 pandemic (watch a 2-minute video). Currently, she provides analyses in support of DOD programming and budgeting reviews for land warfare systems and is also overseeing OED's career development efforts.
Emily has a Ph.D. in Biochemistry, Cellular and Molecular Biology from Johns Hopkins University School of Medicine. She received her B.S. in Biological Sciences at Butler University.
Dr. Laura J. Itle, OED Assistant Director and IDA SAFETY Act Program Support
---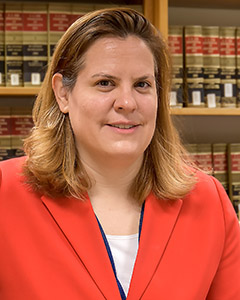 Dr. Laura Itle is an OED Assistant Director and the Program Manager for IDA's support of the Department of Homeland Security's (DHS's) Office of SAFETY (Support Anti-Terrorism by Fostering Effective Technologies) Act Implementation. She is an expert in chemical, biological, radiological, nuclear, and explosives (CBRNE) detection technologies and venue security. Laura also has expertise in resilience, continuity of operations, and continuity of government.
In her SAFETY Act role Laura oversees the work of over 150 scientists, engineers, and economists who serve as peer reviewers of the efficacy of new anti-terrorism technologies. She directs a small cadre of specialists in fields such as risk management, critical infrastructure security (e.g., canine explosive detection, blast hardening, and emergency response), and cyber security, who in turn draw on subject matter experts from the Federal government, national laboratories, academia, and Federally Funded Research and Development Centers. Besides overseeing their work, Laura synthesizes their findings and recommendations and prepares final results for the DHS Undersecretary for Science and Technology. IDA's SAFETY Act team has won three Under Secretary's Awards for Program Support for their efforts.
Laura has a Ph.D. in Chemical Engineering and Biomolecular Transport Dynamics from the Pennsylvania State University, and a B.S.E in Chemical and Biochemical Engineering from the University of Iowa.
Shawn Whetstone, Assistant Director
---
Dr. Shawn C. Whetstone is an OED Assistant Director, and leads OED's Net-Centric Warfare group. He leads and mentors more than 40 researchers in the Net-Centric Warfare area, providing analytical support for tests and assessments of information, space, and communications technology for DOT&E in the Department of Defense, and for multiple program offices in the Department of Homeland Security.
Since joining IDA in 1988, Shawn has provided analytical support for the design, observation, analysis, and reporting of more than 80 operational tests and assessments of selected acquisition programs and operational organizations, and published more than 95 limited distribution publications. Over the past decade his research focus has been in the general area of cyber operations, and he has developed analytical methods, procedures, and training for integrating cyber considerations into operational tests and assessments.
Shawn has a Ph.D. and M.S.E. in nuclear engineering from the University of Michigan, and a B.S. in nuclear engineering from the Pennsylvania State University.