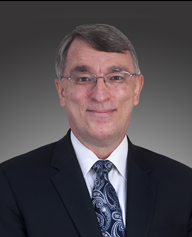 David Nicholls has been the Director of IDA's Cost Analysis and Research Division since March, 2012. From 2010 until 2012, he was the Senior Advisor for Root Cause Analyses in OSD's Office of Performance Assessments and Root Cause Analyses (PARCA). He worked previously at IDA as a research staff member from 2007 to 2010.
Prior to civilian life, he served in the U.S. Air Force for 26 years retiring as a Colonel. His Air Force assignments included Vice Commander and Director of Information Operations of the Air Force Information Warfare Center (2002-2006); Branch Chief in the Directorate of Special Programs, Office of the Assistant Secretary of the Air Force for Acquisition (1999-2002); as an Operations Research/Systems Analyst in OSD/PA&E (1994-1998); and as a Development Engineer in the Air Force Materials Laboratory (1980-1984). In between these assignments, he served twice as an Associate Professor and Director of the Applied Mechanics Laboratory at the U. S. Air Force Academy.
Dr. Nicholls holds a Doctorate in Materials Science from the University of Oxford as well as a Master of Science and a Bachelor of Science in Materials Engineering from the University of Dayton and Rensselaer Polytechnic Institute respectively. His highest military award was the Defense Superior Service Medal (1998 and 2002). Other awards include the Commandant's Award from Air War College (1999); Distinguished Graduate from Air Command and Staff College (1994); the Dow Outstanding Young Faculty Award from the American Society for Engineering Education (1992), the Outstanding Military Educator Award from the Department of Engineering Mechanics at the USAF Academy (1991); and the Outstanding Materials Science Student Award, from the Society for the Advancement of Materials and Process Engineering (1983).